The Miami Tour Company
is a trusted and highly recognized destination management organization in Florida. We have helped
some of the topmost travel companies
, including
Royal Caribbean, Expedia, TUI, and Booking.com
—plus many event planners and smaller groups.
Since 2008, we've organized hundreds of family reunions, corporate meetings, and large-scale events. To discover how we can help you produce an extraordinary experience:
Call 305-260-6855 and speak with one of our renowned destination management experts.


Visit our "Services" page to learn how we help our clients.


See charter prices for our bus and boat rates.
Here are some great resources we share with partners
Many of our clients are fellow travel agents and event planners; we love sharing our knowledge—and attracting kindred spirits.
Read to the bottom of the page, for all 14 resources...
1. Tour Deals & Discounts
Love to save? You found the right place. We gathered all the tour deals and discounts in one spot, so you can save online.
Learn more
---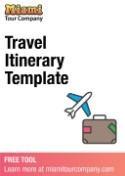 2. Travel Itinerary Template
Want to look like the most organized travel professional in the eyes of your peers—maybe even your boss's boss? Make a customized travel schedule for everyone in your group. They'll thank you for it later.
Learn more
---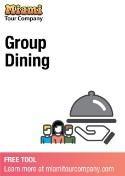 3. Group Dining Options
There are hundreds of restaurant in Miami. But which best meets your needs? Private dining rooms, loud or quaint atmosphere, food type, consistency?
Learn more
---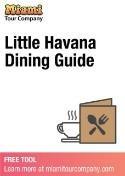 4. Little Havana Dining Guide
The dining guide is divided into four sections: Describing the cuisine; Popular menu items; Cuban food glossary; Places to eat.
Learn more
---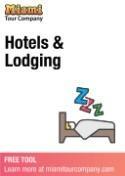 5. Hotels and Lodging
Here is a breakdown on the different types of hotels you will find in Miami, along with the ins-and-outs about how lodging works here.
Learn more
---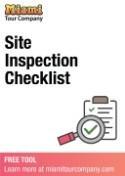 6. Site Inspection Checklist
This checklist contains the most important items to remember when selecting a venue for your event. Starting in the lobby, we guide you through each department, step-by-step, allowing you to evaluate the services and amenities.
Learn more
---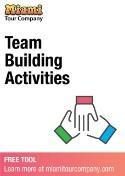 7. Team Building Activities
From confidence-building experiences to bonding programs, we will help you create a remarkable event, designed with your results in mind.
Learn more
---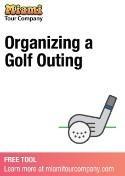 8. Organizing a Golf Outing
Have you been tasked with organizing a golfing event? Let Miami Tour Company help - from tee times to full-service golf tournaments.
Learn more
---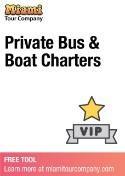 9. Private Bus and Boat Charters
Book a private tour anywhere you want to go, take students on a field trip, go boating with your team, arrange an evening function, be a VIP.
Learn more
---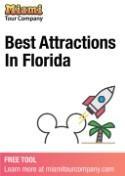 10. Best Attractions in Florida
Check out these top spots in Florida for groups, perfect for people who want to explore other places around the State by bus.
Learn more
---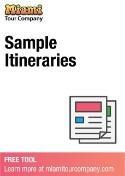 11. Sample Itineraries
Whether you want to experience the excitement of Miami, the laid back atmosphere in the Keys, or a fun-filled day at Disney World, a Florida vacation has something to offer everyone.
Learn more
---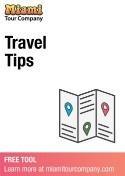 12. Miami Travel Tips
Travel can be exciting and nerve-wracking. We want you to feel like a local, so here are 23 tips to make your stay safe, easy, and most of all, fun.
Learn more
---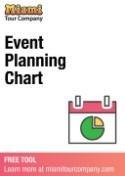 13. Event Planning Chart
Professional meeting planners love this chart; it allows you create a timeline, set tasks, and deadlines for a special event. You'll find everything you need to plan and produce a successful conference in Miami.
Learn more
---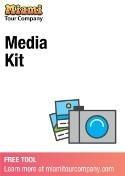 14. Media Kit
Find the company bio, high resolution pictures, illustrated maps, and homemade videos for use in sales and publications.
Learn more
---
What you should do now
1. If you are traveling alone, or with a small group
, you can save money and take a day tour with us
(not private)
. What our clients desire most is authenticity and exploring places that are off the beaten track, so that is what we aim for. 5-star reviews are fairly common.
Go here
and view the options.
2. If you would like us to help you plan an event —
to dramatically improve the safety and satisfaction of everyone in your group, then call us at
305-260-6855.
On this free phone consultation, Michelle, Monica, or Carolina will discuss your needs and suggest strategies to save time and money.