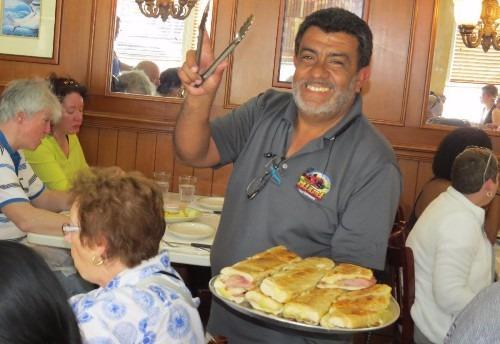 Using the lessons learned from 10 years of experience managing events in Miami, we make sure your program is well-organized and cost-effective.
Busy? Call our destination management experts for free advice (305) 260-6855.
How we help event planning companies
We help clients with the following services:
Site Selection — We help identify and evaluate the ideal site for your meeting, event, or incentive program. Our connections with unique venues and vendors create perfect events.


Transportation — We own and operate a luxury fleet of buses and vans, which allow us to extend the highest quality service and lowest prices to you.


Hospitality Staffing — We assist clients with meet and greet service, hospitality desk, hotel check-in, conference registration, and VIP coordination for high-profile guests and executives.


Tours and Activities— We are experts at crafting unique tours and activities that delight attendees with local charm, while harmonizing with your program objectives.


Catering Management — We help create menus, arrange meals and dine-around options, host cocktail parties, and manage the event to and avoid on-site pitfalls.


Creative Gifts and Amenities — One of our favorite assignments is designing a gift plan that brings your program theme to life. In-room gifts, keepsake awards and trophies—let Miami Tour Company create the perfect item for your event.
Not sure where to start?
Don't worry. We'll analyze your event challenges and recommend whichever services will have the greatest impact.
Here's how we can help you:
We can become your "Miami manager," working alongside your team. This way, we don't just manage the logistics, we develop your in-house capability by training your staff "on the job."


Alternatively, we can do all the work for you—even site inspection, hosted on our proprietary event platform, Trusted Charters™.


Or we can do anything in between.
Locally based and well-connected, Miami Tour Company opens the doors to authentic Florida experiences with high-quality planning and services, tailored-made at a competitive price.
If you're an agency,
we can make your clients happier and able to spend more on travel—as we have already done for many other agencies.
We appreciate how hard it can be to arrange travel services, so here's how we've made it easy and risk free
You call 305-260-6855, letting us know what you need.


We'll analyze your event and discuss strategies to save money and time. When you're ready to book, all we require is a 25% deposit to save the date. The remainder is due 7 days before the charter takes place.


If you are traveling alone, or with a small group, you can save money and take a day tour with us (not private). Go here and view the options.


If you're still in the planning stage, use our "Planning" zone to learn about everything from charter rates and good restaurants to travel itineraries, site inspections, and fun things to do for groups.


If you like the sound of our tours, then so will your family, colleagues, and friends, so why not buy a Gift Card – it's the perfect gift for visitors and locals.