There's a wonderful world of adventure awaiting you and there's no one that can bring it to life like Miami Tour Company. We've always believed that exploring Miami is something everyone should be able to experience, and over the years, we've been an industry leader in providing the finest sightseeing tour experience for all our passengers.
Planning Ahead
While we don't require information about the extent of your disability, the more information you can share with us about your specific needs, the better we are able to assist you. We encourage you to notify us of your needs at the time of booking, to guarantee availability of specific tours.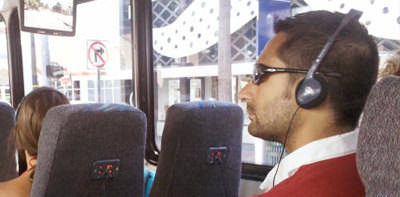 Blind and Low Vision
Miami Tour Company is determined to make the touring experience wonderful for passengers who are blind or have low vision. Each tour is fully narrated with wonderful stories and vivid descriptions of the surrounding places. Customers often say listening to the tour triggers their imagination and opens their mind's eye, leaving them with a great understanding of the area.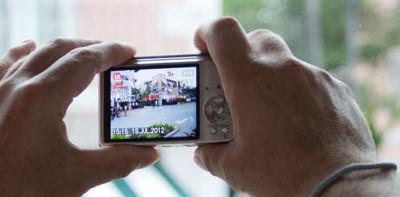 Hearing Disabilities
There have been many technological advances developed to assist passengers who are hard of hearing, and Miami Tour Company has made every attempt to employ them. Those guests with hearing difficulties can request a headset, and thus receive a personal and amplified version of the audio tour when seated in one of the designated seats on the bus. For a more personal experience, you may bring your own headphones with a 3.5 mm jack.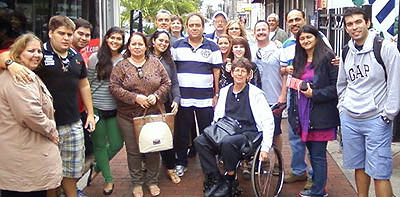 Mobility Disabilities
Our buses are not wheelchair accessible. Passengers will need to be able to get up three stairs, and must have a collapsible wheelchair or scooter. We offer a secure space to store the chair or scooter during the tour. When booking online, please mark any special needs in the "Comments" section of the booking form.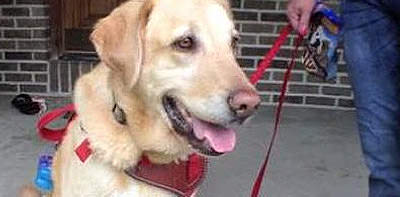 Service Animals
Miami Tour Company welcomes service dogs on all buses. Please note, we do not accept pets. A service dog is defined as "any dog that is individually trained to do work or perform tasks for the benefit of a person with a disability."