Updated: June 2019.
General
Miami Tour Company strives to ensure that our services are accessible to people with disabilities. We have invested a significant amount of resources to help ensure that our website is made easier to use and more accessible for people with disabilities, with the strong belief that every person has the right to live with dignity, equality, comfort and independence.
Accessibility on MiamiTourCompany.com
MiamiTourCompany.com makes available the
UserWay Website Accessibility Widget
that is powered by a dedicated accessibility server. The software allows MiamiTourCompany.com to improve its compliance with the Web Content Accessibility Guidelines (WCAG 2.1).
Enabling the Accessibility Menu
The MiamiTourCompany.com accessibility menu can be enabled by clicking the accessibility menu icon that appears on the bottom-right corner of the page. After triggering the accessibility menu, please wait a moment for the accessibility menu to load in its entirety.
Disclaimer
MiamiTourCompany.com continues its efforts to constantly improve the accessibility of its site and services in the belief that it is our collective moral obligation to allow seamless, accessible and unhindered use also for those of us with disabilities.
Despite our efforts to make all pages and content on MiamiTourCompany.com fully accessible, some content may not have yet been fully adapted to the strictest accessibility standards. This may be a result of not having found or identified the most appropriate technological solution.
Here for you
If you are experiencing difficulty with any content on MiamiTourCompany.com or require assistance with any part of our site, please contact us during normal business hours as detailed below and we will be happy to assist.
Contact us
If you wish to report an accessibility issue, have any questions or need assistance, please contact MiamiTourCompany.com Customer Support as follows:
Email:
info@miamitourcompany.com
---
Accessibility on the Tours
Miami Tour Company believes exploring Florida is something everyone should be able to experience,
and over the years, we've learned what it takes to be the industry leader in providing the finest sightseeing tour experiences for all our passengers.
While we don't require information about the extent of your disability, the more information you can share with us about your specific needs, the better we are able to assist you. We encourage you to notify us of your needs at the time of booking, to guarantee availability of specific tours.
How can we assist you?
Call or
Email
us now -
305-260-6855
.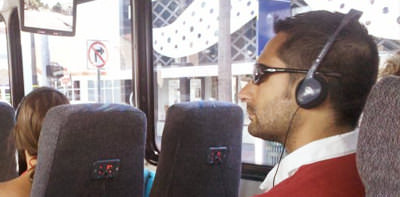 Blind and Low Vision
Miami Tour Company is determined to make the touring experience wonderful for passengers who are blind or have low vision. Each driving tour is fully narrated with wonderful stories and vivid descriptions of the surrounding places. Customers often say listening to the tour triggers their imagination and opens their mind's eye, leaving them with a great understanding of the area.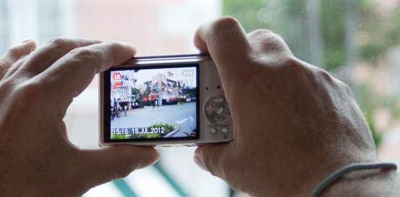 Hearing Disabilities
There have been many advances developed to assist passengers who are hard of hearing, and Miami Tour Company has made every attempt to employ them. Those guests with hearing difficulties can request a headset, and thus receive a personal and amplified version of the audio tour when seated in one of the designated seats on the bus. For a more personal experience, you may bring your own headphones with a 3.5 mm jack.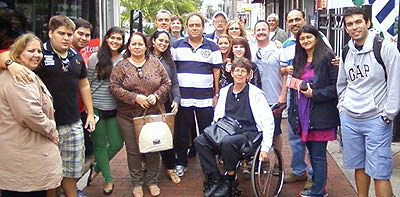 Mobility Disabilities
Our buses are not wheelchair accessible. Passengers will need to be able to get up three stairs, and must have a collapsible wheelchair or scooter. We offer a secure space to store the chair or scooter during the tour. When booking online, please mark any special needs in the "Comments" section of the form.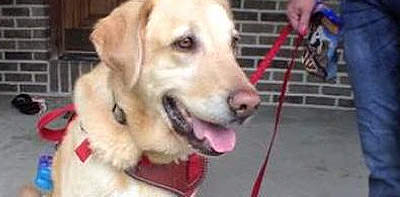 Service Animals
Miami Tour Company welcomes service dogs on all buses. Please note, we do not accept pets. A service dog is defined as "any dog that is individually trained to do work or perform tasks for the benefit of a person with a disability."
There's a wonderful adventure awaiting you here and no one who can bring it to life like
Miami Tour Company
.
Come join us!
Call to get a quote:
(305) 260-6855
Our live agents are available 8am to 6pm.
Learn more about it at miamitourcompany.com: