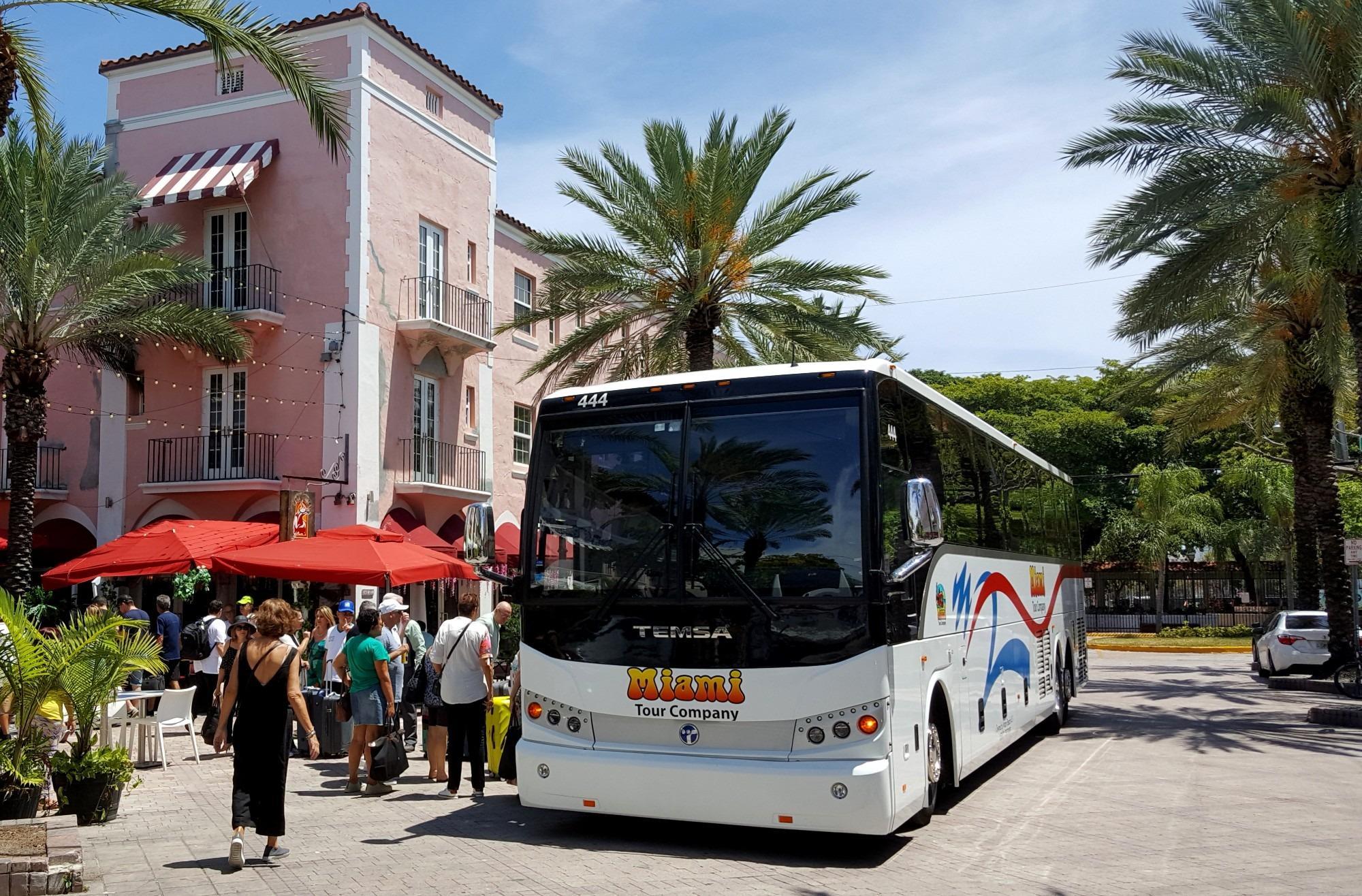 Need help finding lodging? We have a close relationship with hotels in Miami. Just tell us your price-range and we'll suggest some good places that fit your budget. Call 305-260-6855.
Our Hotel Guide is divided into five sections,
1.
Warning
2.
Resort fees
3.
Hotel types
4.
How to save
5.
Top hotels
A word of warning about local hotels
Miami Beach hotel rooms are generally smaller in size, compared to hotel rooms in other cities


Hotels rates in Miami are one of the United State's most expensive


People often complain about thin hotel walls and noisy neighbors
Resort Fees and Extra Tax Charge
More bad news: most hotels do not offer free breakfast, or airport transportation, while many of them charge an extra resort fee of $20 per day, or more.
We should also mention, Miami hotels are required by law to add sales tax AND resort tax, according to the area you are staying. Miami Beach hotels have a 7% sales tax, 3% Miami Beach resort tax and 3% Miami resort tax. The properties outside Miami Beach have a 7% sales tax and 3% Miami resort tax.
For example, a Miami Beach hotel may cost $150 a night. The combined local taxes are 13%. 13% of $150 is $19.50. This means that $19.50 will be added to the price of the hotel to cover the tax and the total sum that must be paid is actually $169.50 a night (and this does not include the extra "resort fee" most hotels add).
If you don't know exactly what you're looking for, finding a place to stay can be a confusing.
Types of hotels in Miami
Here is a breakdown of the different types of hotels you will find, and how Miami lodging works:
Hostels:
Are you on a budget, or traveling alone? Then a hostel is the place for you. They offer private or shared rooms at a cheap price, starting around $12 a night. Many offer free meals, and all have a bar serving cheap drinks, free WiFi, and a festive atmosphere. More attractive for the young traveler, hostels are only located in South Beach and are a good alternative to the cheaper priced hotels.
Art Deco Hotels:
These are small hotels made from refurbished apartment buildings from the 1920s. Art Deco hotels are usually only two or three floors high. The hotels are found in Miami Beach, along Ocean Drive and Collins Avenue, between 5th and 17th street. Many of these hotels have renovated the lobby area into restaurants and bars. Most of them are independently owned, with smaller rooms, and rarely have swimming pools. Quality can be hit and miss, so it is always a good idea to check the reviews.
Oceanfront Hotels:
The bigger hotels are found along Collins Avenue, starting at 15th Street. These are large high rise hotels, with swimming pools and direct beach access. They offer full amenities, and many of them also have restaurants, bars and nightclubs inside. These hotels are the more expensive and exclusive places to stay.
Mid Beach & North Beach Hotels:
While most choose to stay in South Beach, Miami Beach also has oceanfront hotels along the beach in Mid and North Beach. This area is still in Miami Beach, just further north along the coast by only a few miles. These hotels are a little less expensive, yet still have all of the amenities of the South Beach counterparts. You can often find cheaper hotel rates, if you stay north, plus enjoy a quieter stay and a more secluded beach.
Downtown & Brickell Hotels:
The hotels in downtown are typically less than a mile from the port, which makes them a convenient place to stay for people taking a cruise. Another perk is viewing the downtime skyline from your hotel room. The skyline ranks third in beautiful city skylines behind New York and Chicago. There is a range of options to choose from, such as the Holiday Inn, to luxury hotels such as the Epic and Mandarin Oriental.
Key Biscayne & Coconut Grove:
Key Biscayne is a 40 minute drive from Miami Beach, accessible only by car via a toll bridge. It costs $40 in a taxi from Miami airport, and if you do not have a car for your vacation, it is an isolated area. The same goes for Coconut Grove. It is a busier area to stay than Key Biscayne and is a student neighborhood due to its proximity to the University of Miami. Both areas are good if you do not intend to leave the hotel during your stay and want to relax by the pool all day.
Miami Airport Hotels:
Miami Airport is located about 10 miles from Miami Beach and 7 miles from the Port of Miami. There are many chain hotels near the airport that offer a cheap night's sleep, as well as free breakfast and airport shuttle service. The Embassy Suites and the Sofitel are two of the nicest of the airport hotels.
Vacation Apartments & Home Rentals:
If you are in a big group, enjoy doing your own thing away from the crowds, vacation rentals can offer an affordable way to vacation. You can stay long or short term in apartments or houses that are privately owned and enjoy your time here with your own kitchen, privacy and space.
How To Book a Cheap Hotel Room In Miami: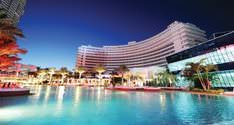 Step 1: Search An Online Travel Agency Like Expedia or Booking.com -
Take notes on the lowest prices you find for the hotels you are interested in.
Step 2: Call the Hotel and Ask For a Discount -
To look up the phone number of the specific hotels you've noted in Step 1, go to Google and search the hotel's name. By calling the hotel directly, you can frequently get a lower rate than the one advertised on the web. Always ask for a discount when you speak to the hotel. If they don't offer you a discount, ask them if they will upgrade you to a better class of room.
Top Miami Hotels, Summer 2022
We've compiled the highest-rated hotels in Miami—the ones that received the most attention and positive feedback from our customers and us.
Top 3 Oceanfront Hotels
Loews
Royal Palm
Bentley
Miami has its challenges. Here are 3 ways we make it easier for you to visit...
1. If you are still in the planning stage
You can easily learn the ins and outs about our city using one of these solutions:
2. If you are traveling alone, or with a small group
We have a tour company!
And there's nothing we love more than showing you around...
Go here
and check availability
(not private)
.
What our clients desire most is
authenticity
and exploring places that are off the beaten track, so that is what we aim for. 5-star reviews are fairly common.
So wherever you are in the world,
if you'd like us to be your private tour company in Miami
—to dramatically improve the safety and satisfaction of your group—call 305-260-6855.