Miami is a wonderful place - the sense of newness creates a feeling of optimism, where anything seems possible and fortune can strike at any moment.
But visiting can be both exciting and nerve-wracking. We want you to avoid the uncomfortable part and feel like a local here, so here are some of our best travel tips to make your vacation safe, easy, and most of all, fun!
23 Travel Tips About Visiting Miami, Florida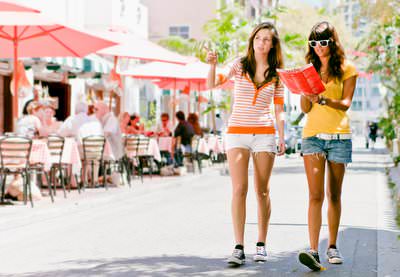 Eating in Little Havana - Cuban cuisine is simple and nourishing. The flavors are savory...


Overcoming Language Barriers - Miami is a melting pot. Broken English is...


How to Stay Safe - Avoid walking on the beach after dark...


Preparing For the Weather - Hurricane season runs June 1 to Nov 30...


What to Wear On Vacation - If you're to go to a nightclub, dress stylish...


Figuring Out the Time Difference - All cities in Florida fall in the Eastern Time Zone...


Paying With Credit Cards and Cash - Contact your credit card company and tell them...


Exchanging Money - You lose money each time you change it...


Free WiFi Connections - Free WiFi is available at most McDonald's, Starbucks...


Using Mobile Phones and Calling Cards - Consider buying a prepaid phone for vacation...


Taking Taxis and Public Transportation - Most Uber and taxi drivers don't speak English...


Finding Hotels and Lodging - A word of warning: hotel rooms are smaller...


Eating Out at Restaurants - Another thing may shock you is the portion size...


Tipping Guidelines - Attention: South Beach restaurants and bars include the tip...


Where to Go Shopping - Miami adds a 7% sales tax on purchased items...


Cheek Kissing - Because of the large amount of Latins and Europeans here...


Keeping a Sense of Humor - Americans generally have a good sense of humor...


Topless and Nude Sunbathing - Women can sunbathe topless between of 1st St...


Alcohol Laws - It is against the law for anyone under 21 years of age to drink beer...


Dealing with the Police - Miami police are trustworthy and helpful toward visitors...


Pre-Tour Checklist - Charge your phone and camera batteries the night before...


Getting Medical Help - Miami Beach Health Clinic is located at 710 Alton Rd...


101 Best Photo Spots - Get inspired with our favorite #PhotoSpots...


Tried to think of everything, but if you still have a questions, just contact us.
Happy travels,
Gus Moore
Miami Tour Company