We Help You Discover Amazing Things To Do!
Want to see Miami's most interesting places, and return home with great memories of your vacation?
We are Miami's #1 tour guide.

We transport over 30,000 passengers from around the world every year.

We operate tours to 5 destinations, 7 days a week.

We've been in business 10 years.
We're with you every step of the way. From the planning stage to the day of your trip and beyond, our team of tour specialists will do everything we can to ensure you have a wonderful vacation.
Meet the folks who make it possible.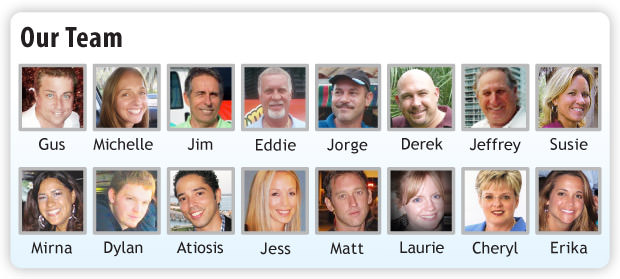 Listen to what our customers say about us.
You can connect with us on Facebook, YouTube, and Flickr.
To speak with us directly, call 1-(305) 260-6855, or contact us with the specifics of your group.