About Miami Tour Company:
Miami Tour Company
is the world's leading tour provider for Miami vacations. We are family owned and operated, and believe that everything we do is to create a wonderful experience for you. We do this by making our tours fun and treating customers like friends. Contact us at (305) 260-6855, or visit our website: https://miamitourcompany.com
The Miami Boat Tour:
Most locals will tell you - to really see Miami, you must get out on the water. And there is no better way to enjoy the experience than on this relaxing boat tour around the bay. Your mode of transportation is a bi-level, sleek yacht with an air-conditioned lower level and a shaded observation deck, allowing you to witness some of Miami most unforgettable sights. The entire cruise is narrated by a local expert, offering fun facts and unique observations about the celebrity homes. But it's the amazing views that truly do the talking, with gorgeous scenery from Miami Beach to Star Island, the yachts and cruise ships in the bay, magnificent mansions, and the stunning Miami skyline. For more information, contact
Miami Tour Company
at (305) 260-6855, or visit our website: https://miamitourcompany.com
Tour Photos:
You can download full resolution images to your computer by right-clicking them and selecting "Save image as..."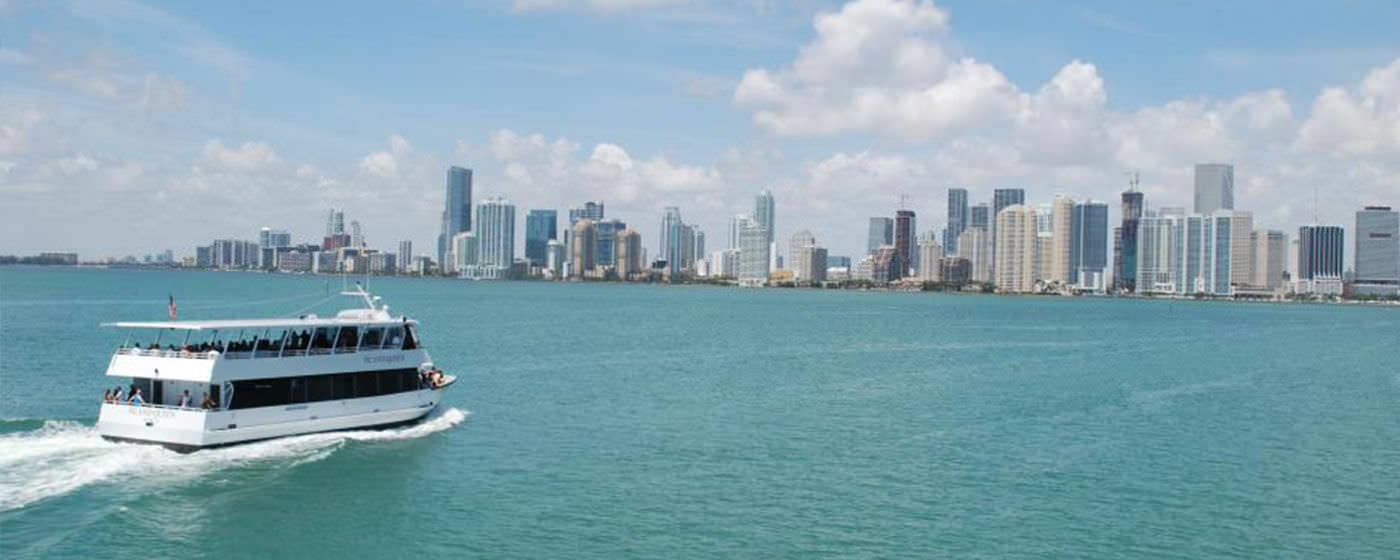 The tour boat cruising toward the Miami skyline on a beautiful day.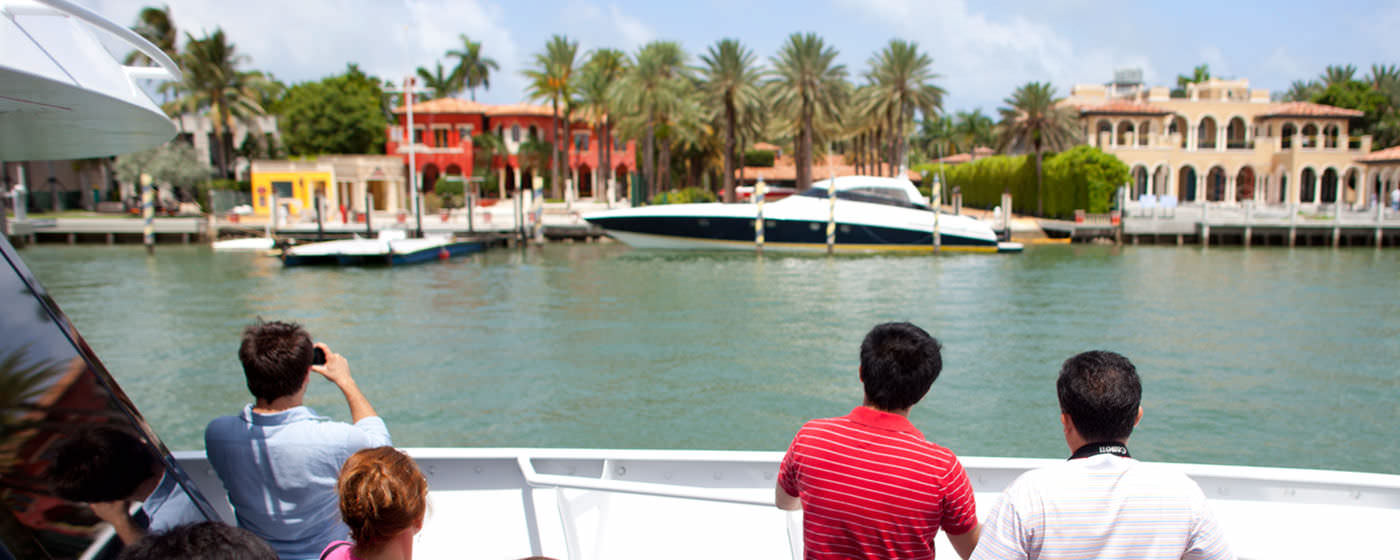 Tourists enjoying an afternoon cruise past the celebrity homes around Star Island.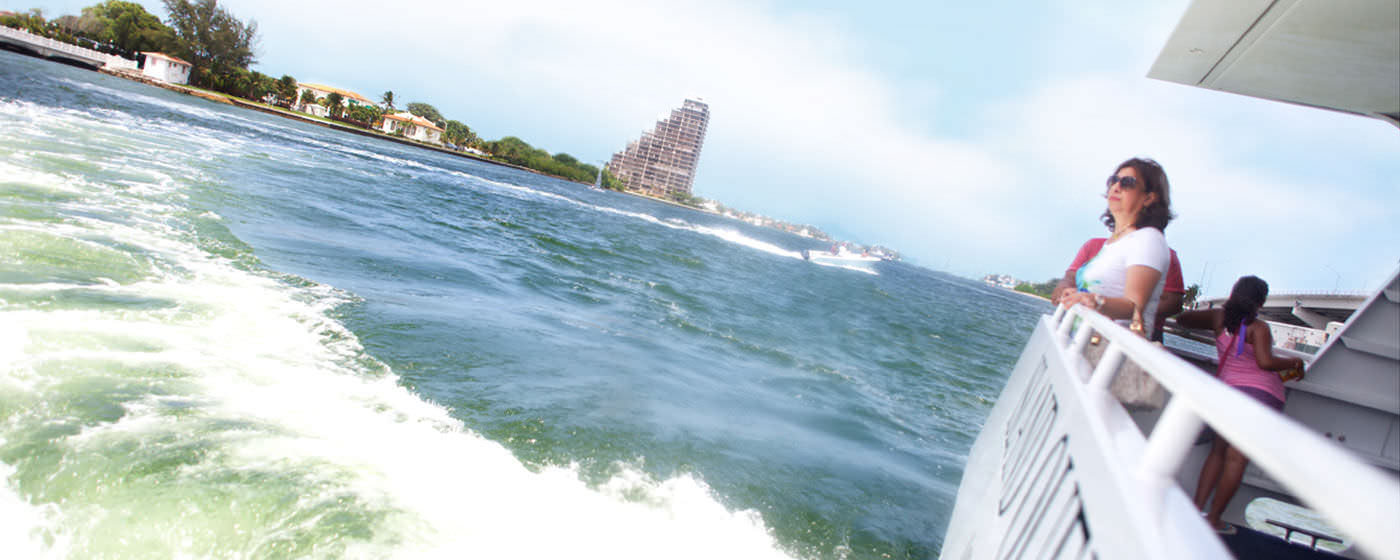 A view from the back of the boat, with the Venetian Causeway in the distance.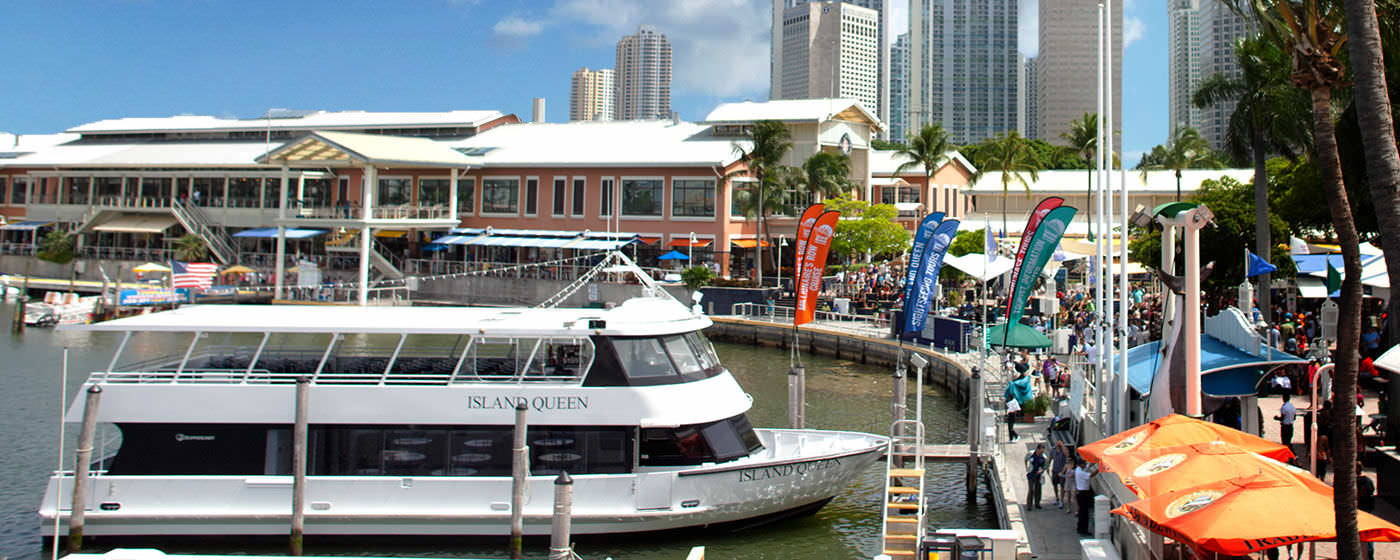 The Island Queen tour boat dock at Bayside Marketplace.
Miami Tour Company logo

The official Miami Tour Company logo. Feel free to use the logo, or the photos above in your promotions and publications.
Learn more about it at miamitourcompany.com: