Event Production and Promotion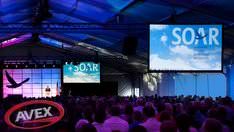 Producing a special event and staying inside your budget takes creative thinking, balanced with planning and local connections.
Miami Tour Company
can help you plan and produce your event from start to finish, including venue rental, hosting, and production. With a unique event developed to reach a wide audience, we can help you market to your current customers as well as entice new people to increase exposure and sales.
We can promote your event through a combination of media channels, including our network of websites and media connections.
Miami Tour Company's Network:
400,000+ website visitors per month
8000+ Twitter followers
5000+ Facebook friends
1000+ Google connections
Let us take the burden and stress off your shoulders.
Fill out this e-form form to get started
.
Learn more about it at miamitourcompany.com: