←Back to the EF Student Help Center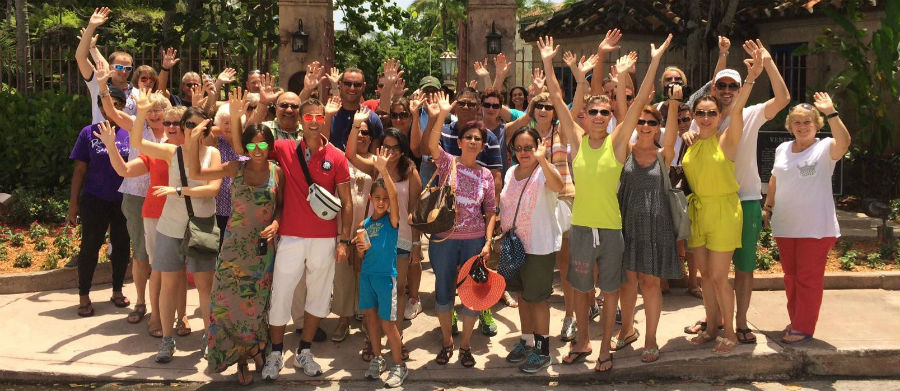 Explore Miami's most vibrant neighborhoods, iconic landmarks, and interesting places.
• Exclusively For EF Language School students
• 5 hour fully guided tour of Miami
• Visit the CocoWalk outdoor mall in Coconut Grove
• Visit the Little Havana Cuban neighborhood
• Visit the Graffiti Art District
• 1-hour for shopping at Target super store
• Free souvenir map
• Free Cuban coffee in Little Havana
• Tour commentary in English, French, German, Italian, Portuguese, Spanish, Russian, and Mandarin
---
Price: $45 - Pay with Cash, PayPal, Visa, MC, Amex
Availability: Mondays at 12:00 PM
Duration: 5 hours
Sites seen: Miami Beach Art Deco District, Versace Mansion, Coconut Grove, Coral Gables, Little Havana, Graffiti Art District, the CIA Top Secret Boat House, the cemetery that inspired Michael Jackson's "Thriller" video, plus hundreds of other landmarks not seen with other tour companies.
Transportation type: A luxury bus, with powerful air conditioning, reclining seats, and big windows.
How to save your seat
You can also sign-up by phone at (305) 260-6855.
About this tour
Put walking in the hot sun to rest for a few hours, and see Miami's sights in comfort. Explore the city on a fun and interactive bus tour, extending over thirty miles, with iconic monuments and famous sights along the way. Guides share local knowledge and fun facts throughout the trip. This tour is an absolute must for Miami tourists. You'll meet other travelers and enjoy a mixture of live and recorded commentary, music, and scenery. Upon completion, you'll have a great understanding of the area.
Save your seat - Sign-up today!