Highlights:
Well-organized, get picked-up on time, stay on schedule
Luxury bus, with powerful air conditioning and big windows
Small groups give the tour a relaxed, family atmosphere
Fun guides make it like you're spending a day with a friend
Description:
Put walking in the hot sun to rest for a few hours, and see Miami's sights in comfort. Explore the city on a fun and interactive bus tour, extending over thirty miles, with iconic monuments and famous sights along the way. Miami Tour Company's fun-loving guides share local knowledge and facts throughout the trip. This tour is an absolute must for Miami tourists. You'll meet other travelers and enjoy a mixture of live and recorded commentary, music, and scenery. Upon completion, you'll have a great understanding of the area.
Inclusions:
4-hour fully guided tour of Miami and Miami Beach
6 photo stops at unique locations
Free pick-up and return from most hotels
Free bottled water
Free souvenir map
Free Cuban coffee in Little Havana
Free admission to Mansion Nightclub
Headset for tour commentary in English, Spanish, French, German, Italian, Portuguese, Russian, and Mandarin
Tour Photos:
You can download full resolution images to your computer by right-clicking them and selecting "Save image as..."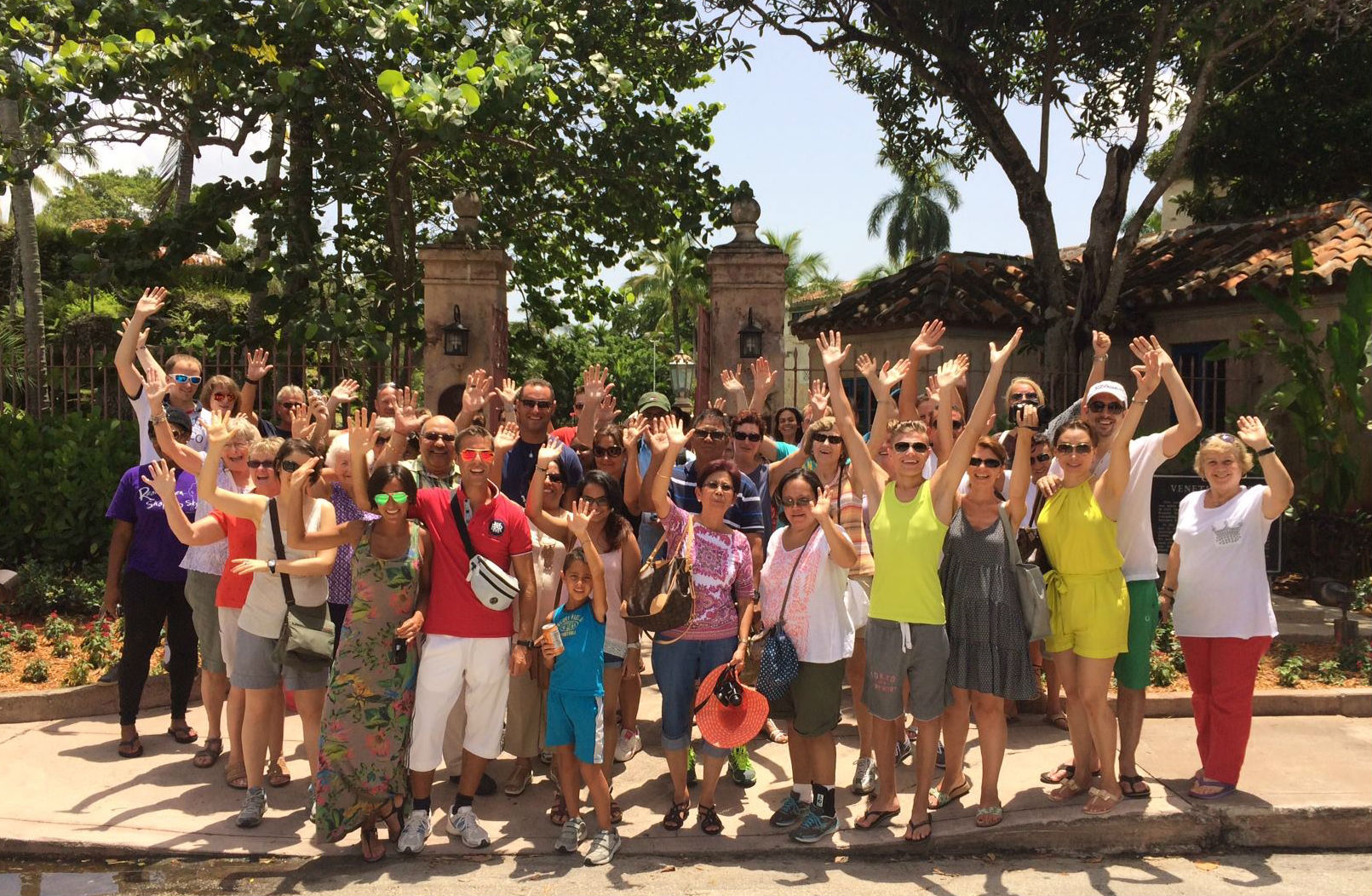 Standing outside the gate at Venetian Pool in Coral Gables.
View more photos inside the bus on Flickr.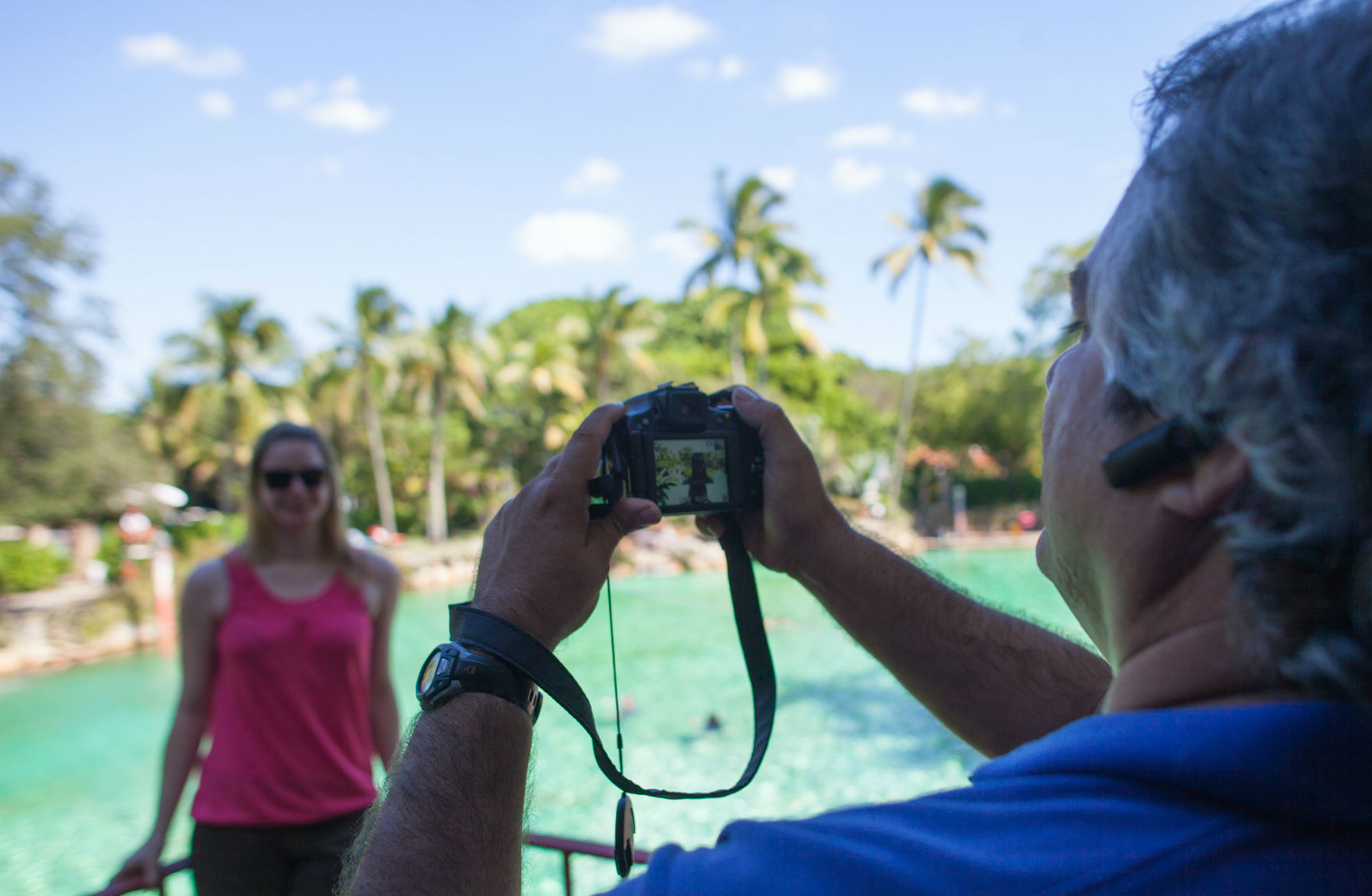 Standing at our secret photo spot, overlooking the Venetian Pool.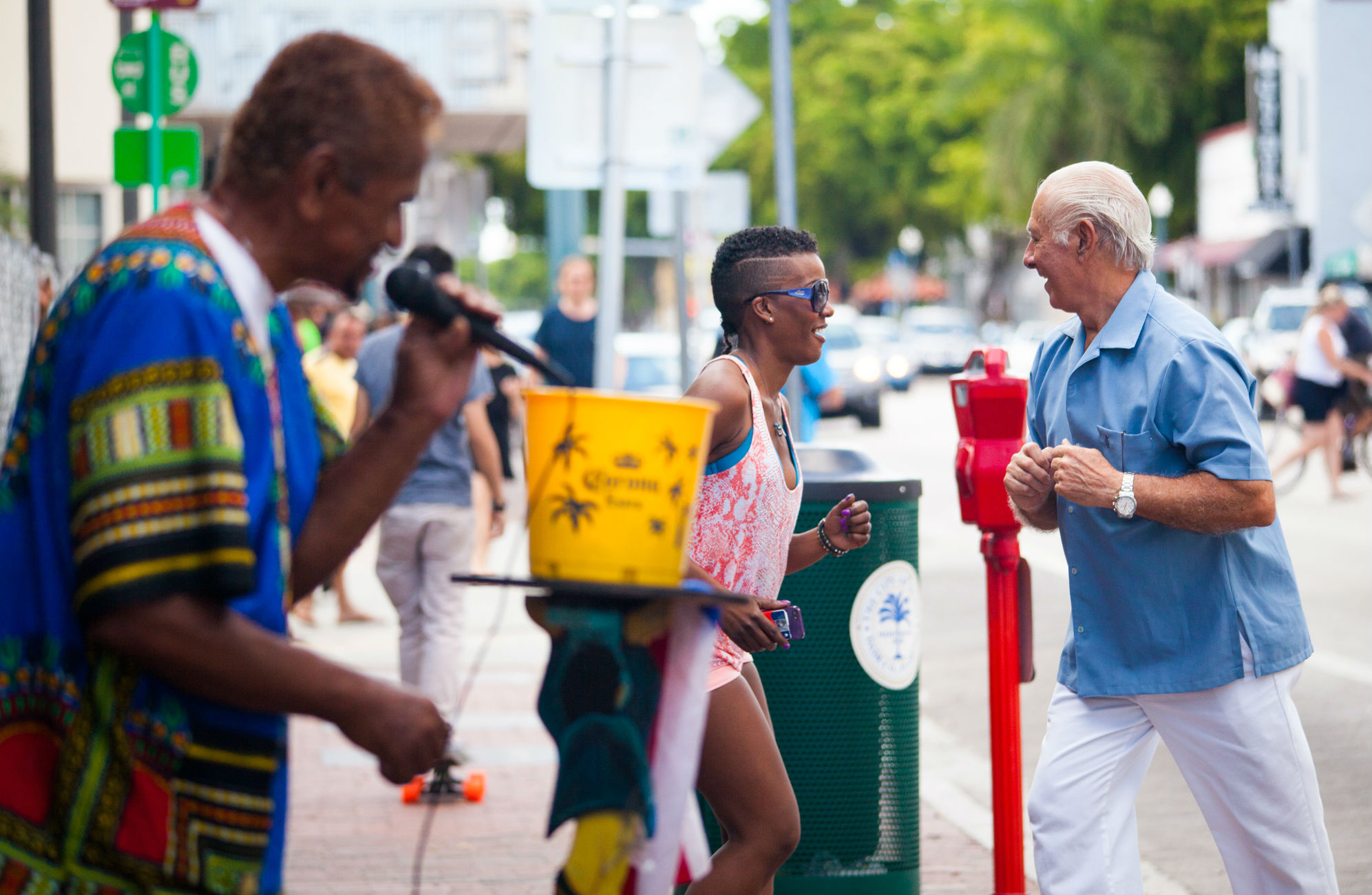 Dancing in Little Havana with a street performer.
View more Little Havana photos on Flickr.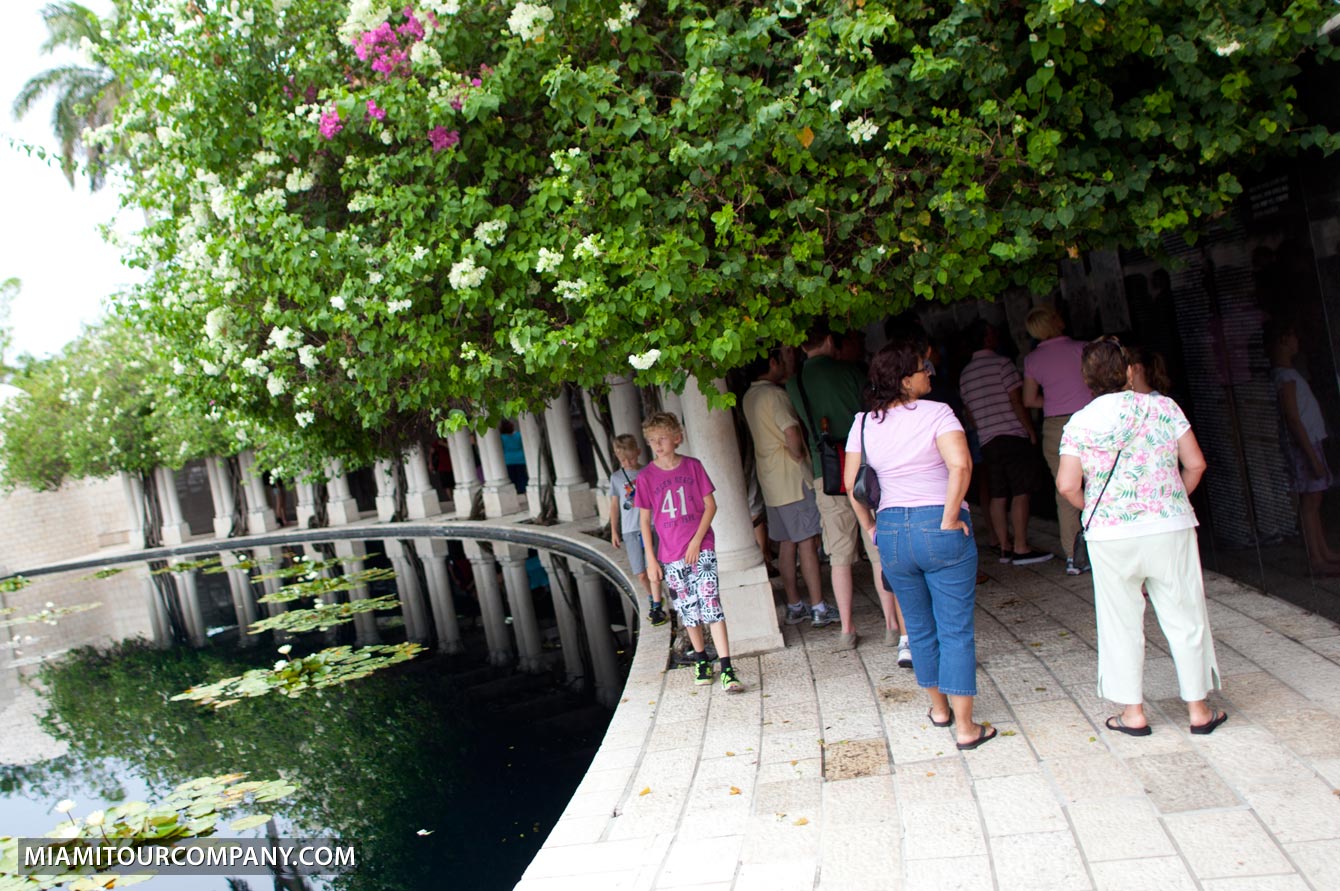 Walking around the reflection pool at the Holocaust memorial in Miami Beach.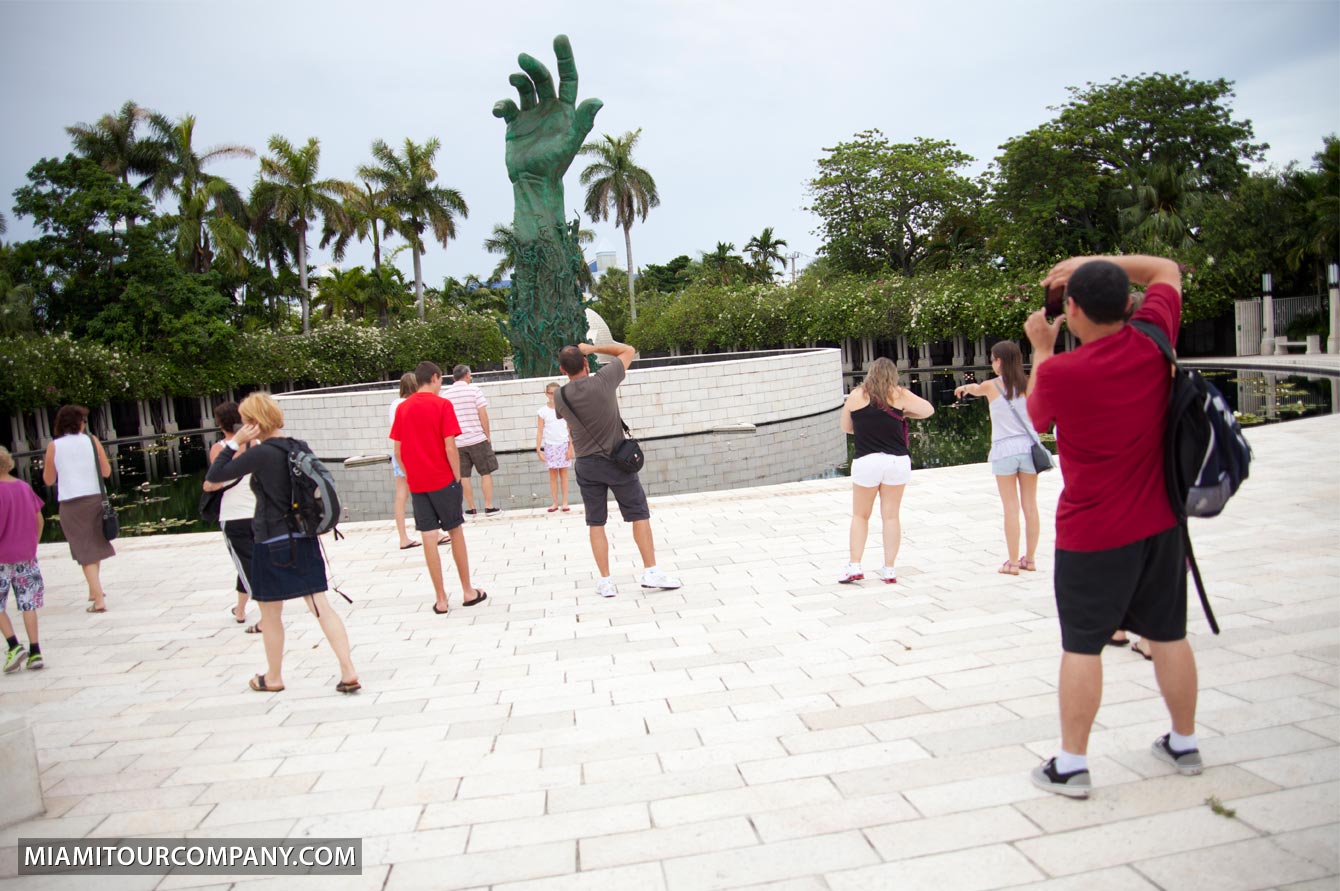 Viewing the "Love and Anguish" statue at the Holocaust Memorial in Miami Beach. The four-story-high bronze sculpture of an outstretched arm was dedicated in 1990.
View more Memorial photos on Flickr.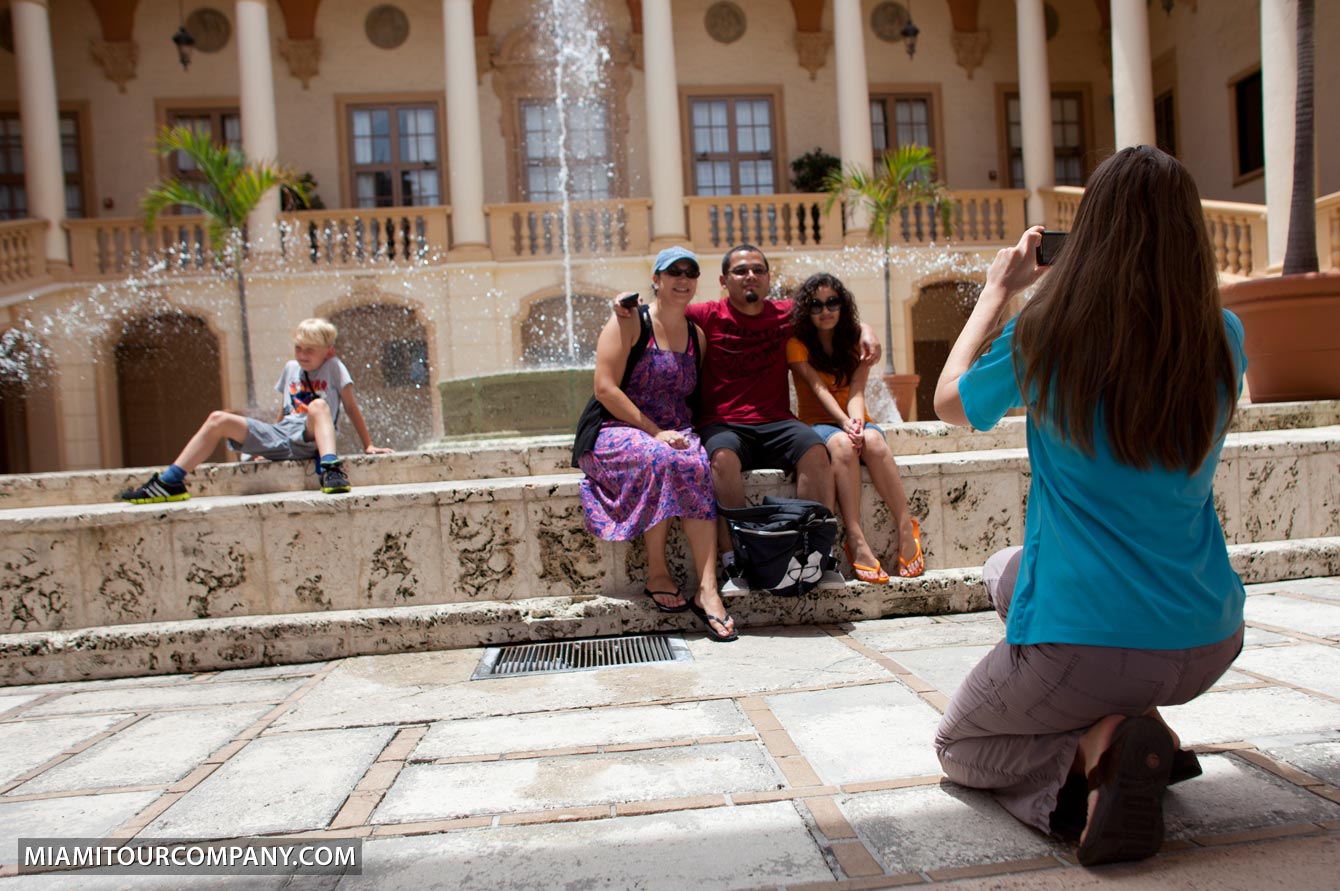 Taking a family photo at the Biltmore Hotel fountain.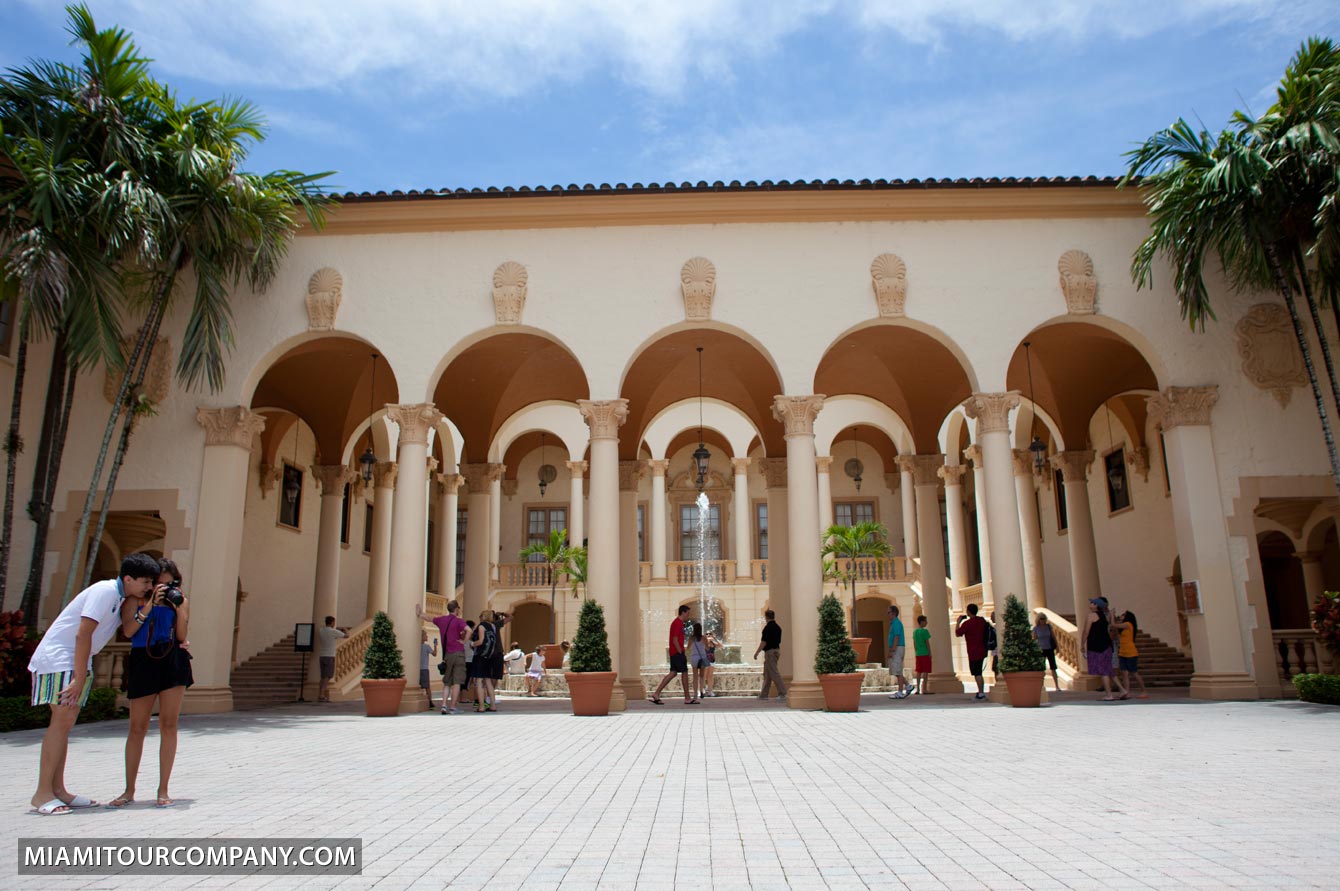 Tourists on a walking tour around the Biltmore Hotel courtyard. Beyond the courtyard, are 5 beautiful archways and a sweeping limestone staircase. The America Institute of Architects placed the Biltmore on its list of Florida Architecture: 100 Years. 100 Places.
View more Biltmore photos on Flickr
.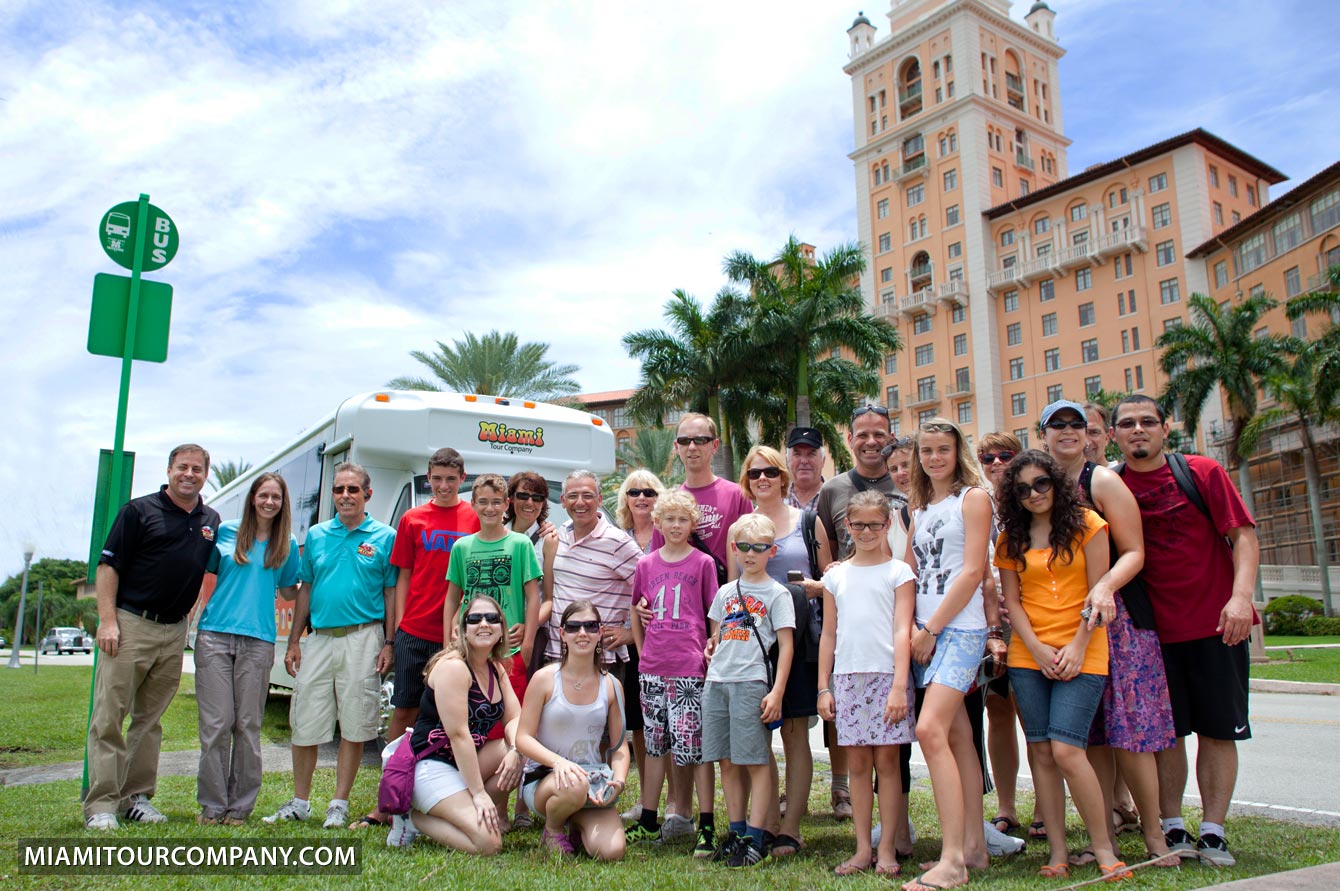 A group photo taken outside the famous Biltmore Hotel in Coral Gables. The hotel was built in 1926 and is designated a National Historic Landmark.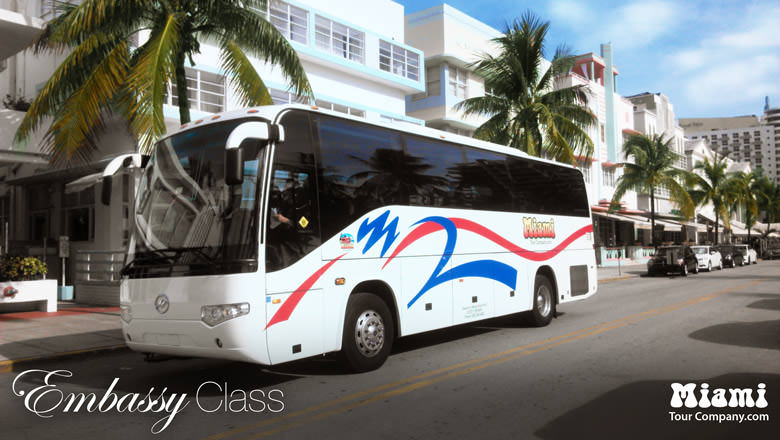 Driving down Ocean Drive in Miami Beach, our Embassy Class tour bus passes by many famous sites, including the Versace Mansion, a movie location from the "Scarface" and many iconic Art Deco hotels.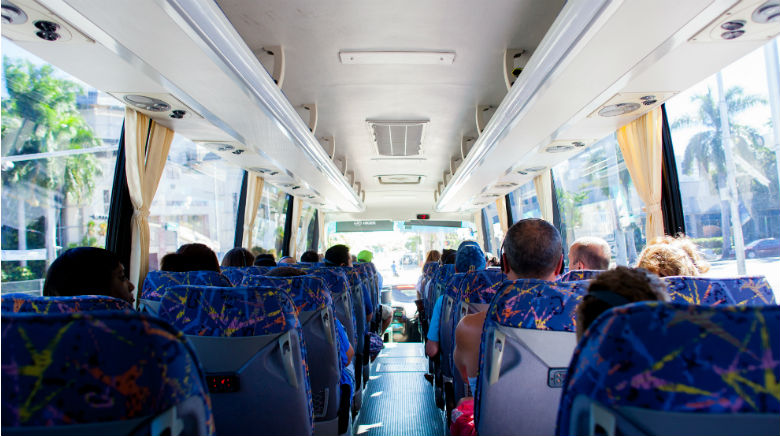 Take a peek inside our comfortable tour bus. See the big windows that are perfect for sighseeing
Miami Tour Company logo

The official Miami Tour Company logo. Feel free to use the logo, or the photos above in your promotions and publications.
About Miami Tour Company:
Miami Tour Company
is the world's leading tour provider for Miami vacations. We are family owned and operated, and believe that everything we do is to create a wonderful experience for you. We do this by making our tours fun and treating customers like friends. Contact us at (305) 260-6855, or visit our website: https://miamitourcompany.com
Learn more about it at miamitourcompany.com: