About Miami Tour Company:Miami Tour Company
is the world's leading tour provider for Miami vacations. We are family owned and operated, and believe that everything we do is to create a wonderful experience for you. We do this by making our tours fun and treating customers like friends. Contact us at (305) 260-6855, or visit our website: http://miamitourcompany.com
The Key West Tour
A Florida vacation is not complete without visiting Key West, and there is no better way than on this day trip from Miami. Get ready to see some of the most spectacular scenery in the State. To get there, you will literally be driving over the ocean and across a thin chain of islands and bridges, including the historic Seven Mile Bridge. Once in Key West, you'll have 6 hours to explore the island. You can immerse yourself in history at a variety of museums and landmarks. Or, immerse yourself in the clear blue water offshore: snorkeling, or on a glass bottom boat ride. You'll be buzzing with memories on the ride home. For more information, contact
Miami Tour Company
at (305) 260-6855, or visit our website: http://miamitourcompany.com
Tour Photos:
You can download full resolution images to your computer by right-clicking them and selecting "Save image as..."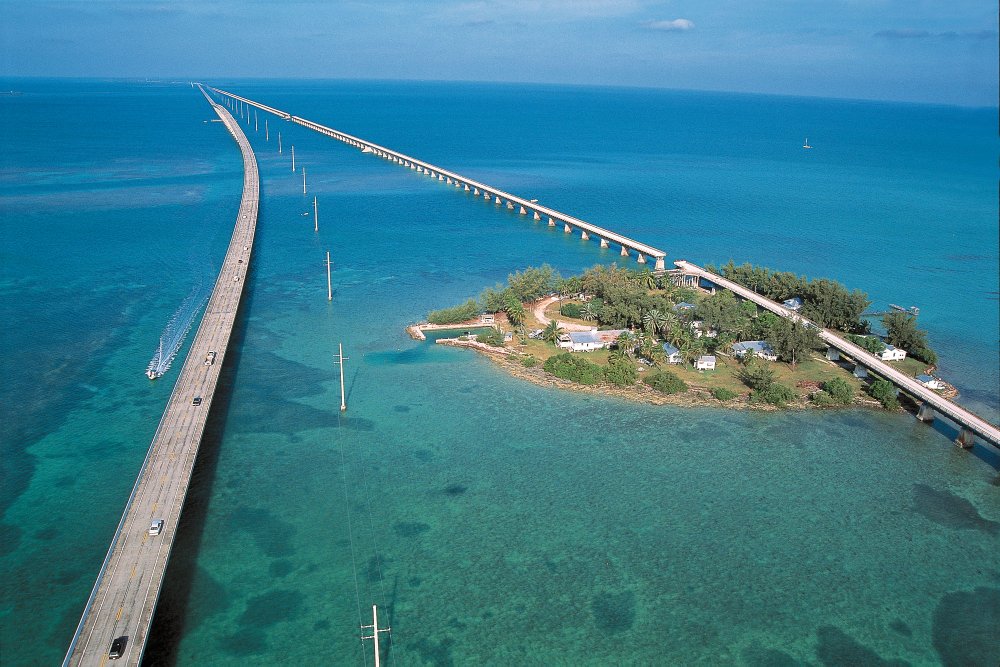 An aerial view of the Seven Mile Bridge and Pigeon Key island in the Florida Keys.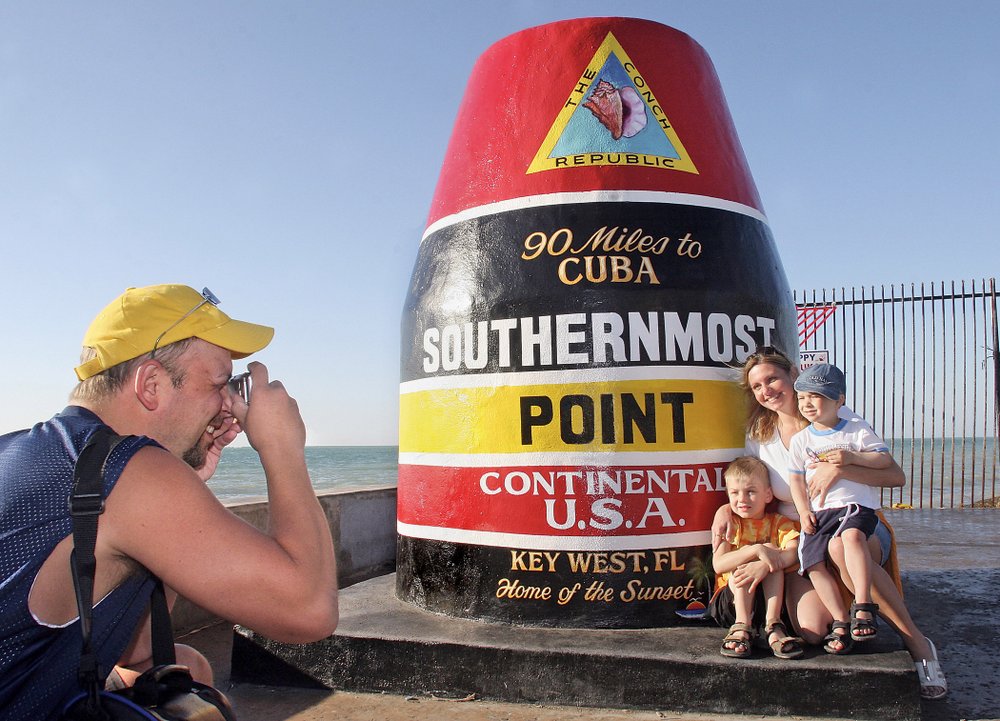 Taking a family photo at the Southernmost Point maker in Key West.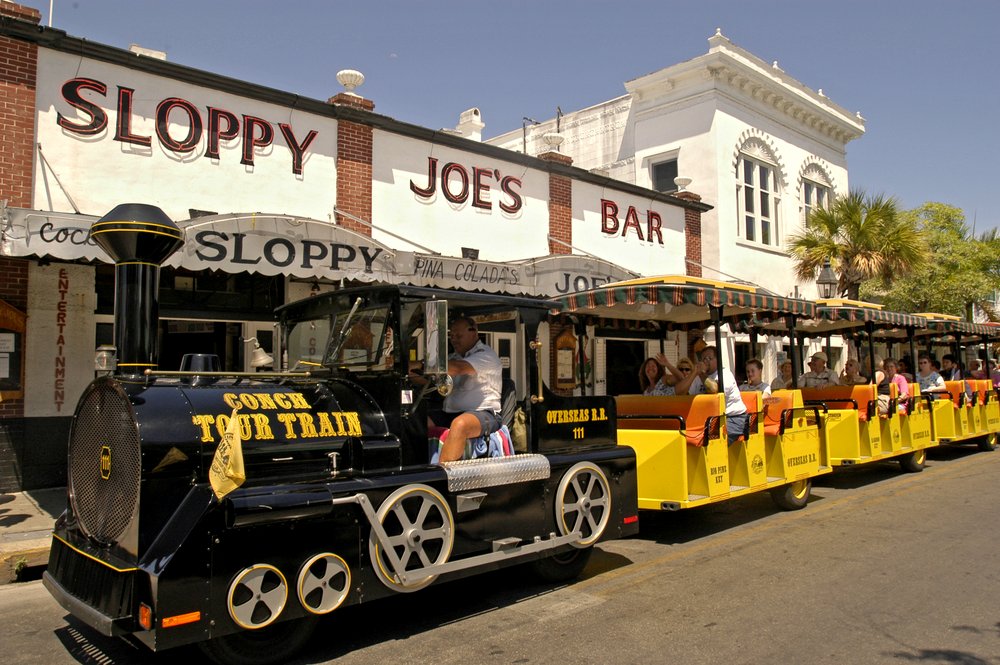 Tourists aboard the Conch Train Trolley Tour, cruising past Sloppy Joe's Bar on Duval Streel in Old Key West.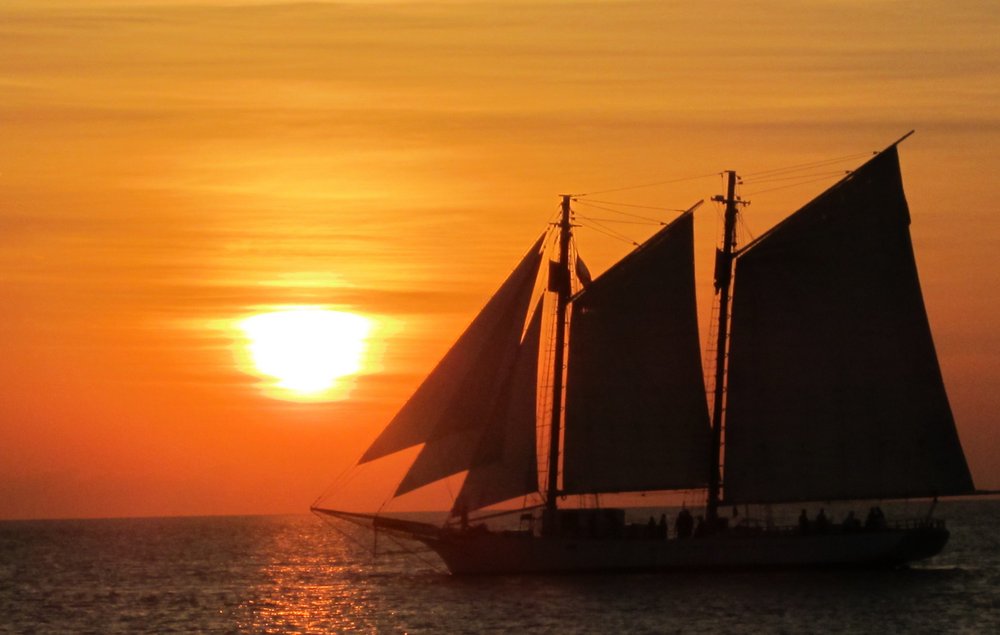 Taking a sunset cruise around the island of Key West.
Miami Tour Company logo

The official Miami Tour Company logo. Feel free to use the logo, or the photos above in your promotions and publications.
Learn more about it at miamitourcompany.com: