Map of Florida Keys and Key West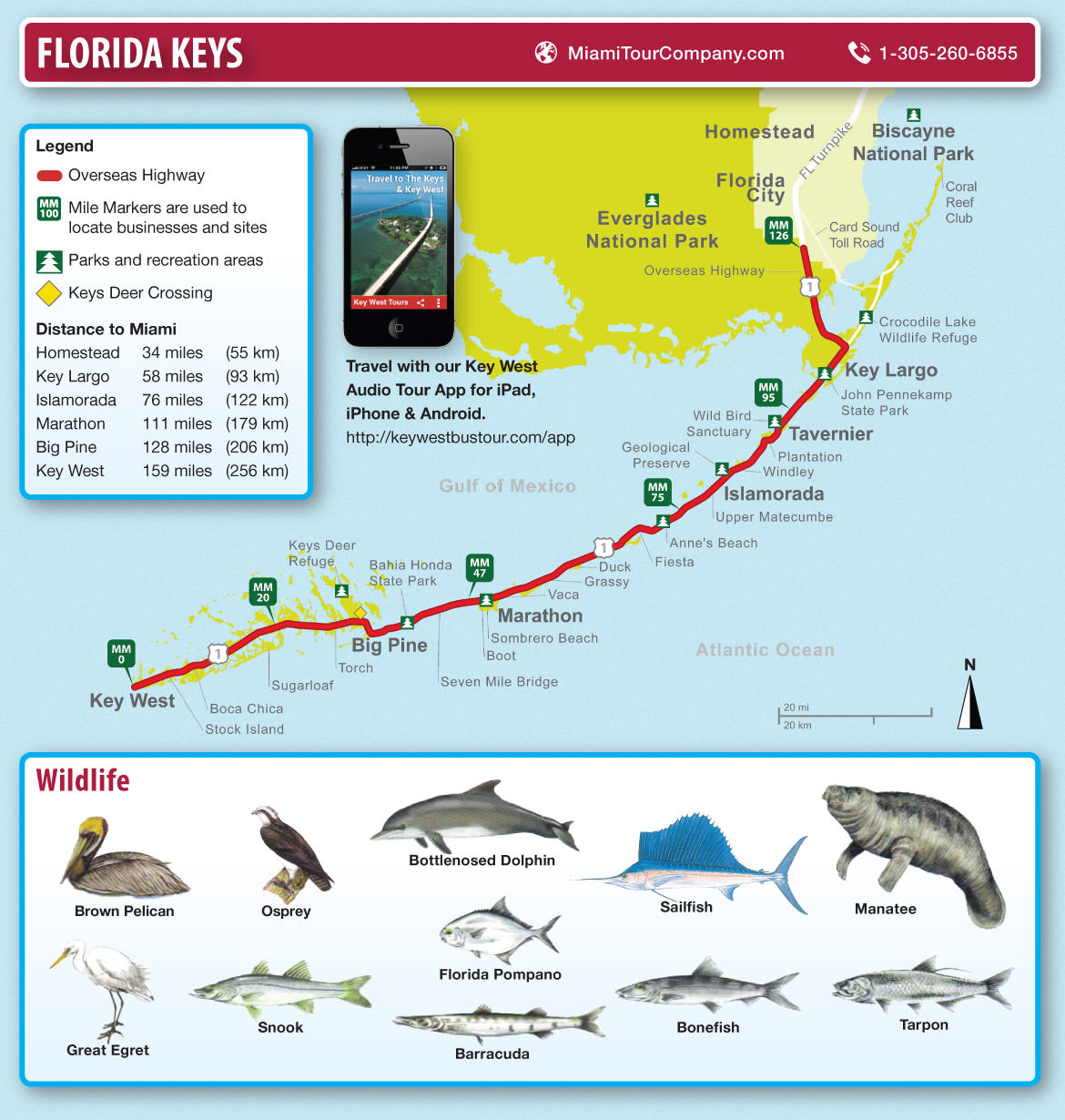 See a detailed map of Florida Keys, including pictures of the wildlife that is common in the area. The maps also shows you were the mile markers are located and the driving distance to Miami.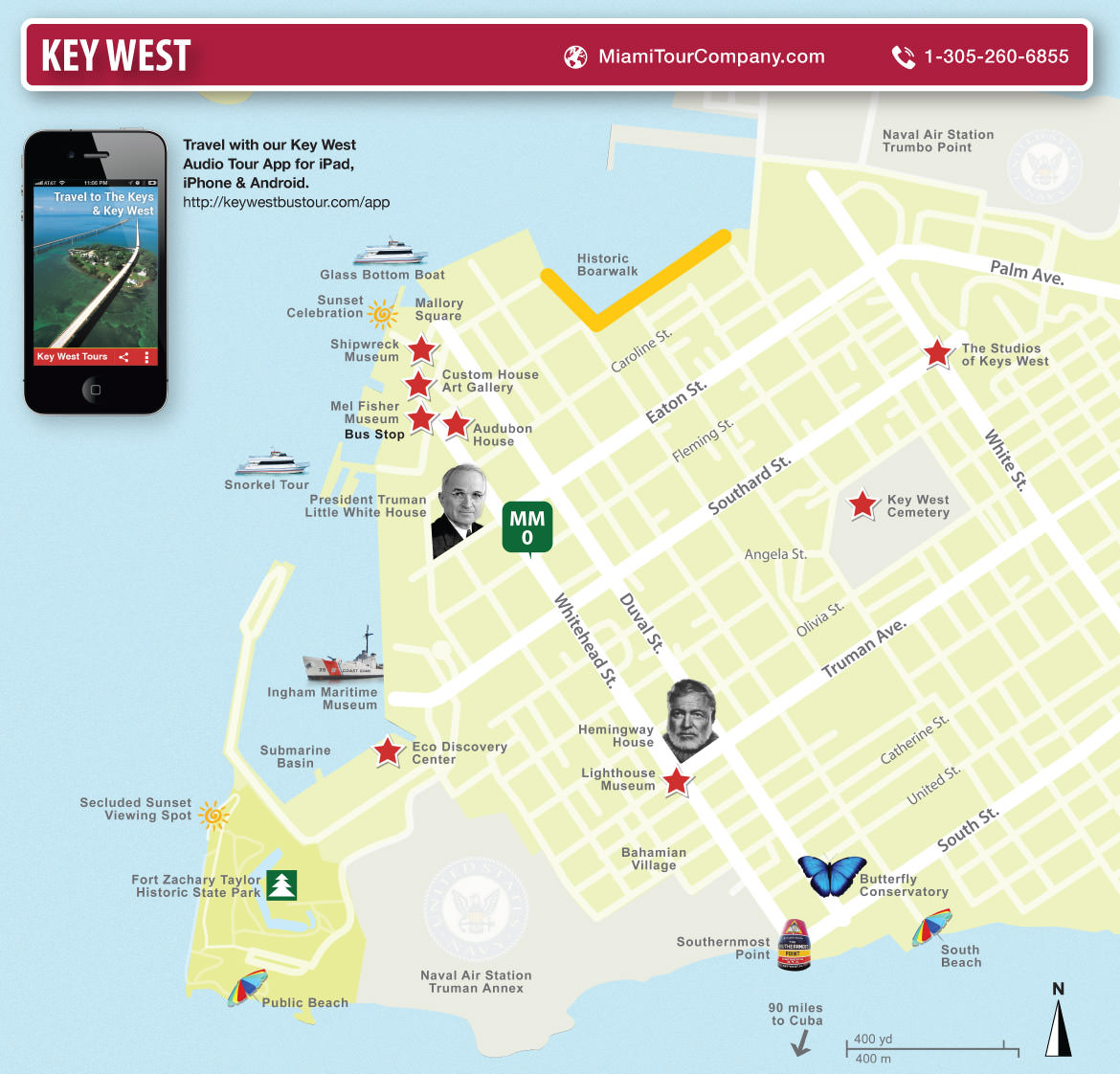 The Key West attractions map shows you how close the sites are to where we park the bus.
See the schedule below (all times are approximate).
Key West Tour Agenda:
| Time | Event |
| --- | --- |
| 5:50 AM | Fort Lauderdale hotel pick-ups |
| 6:15 AM | Miami Beach hotel pick-ups |
| 6:45 AM | South Beach hotel pick-ups |
| 7:15 AM | Downtown Miami hotel pick-up |
| 7:30 AM | Miami Airport hotel pick-ups |
| 11:00 AM | Arrive in Key West |
| 11:00 AM - 5:30 PM | Free Time |
| 5:45 PM | Leave Key West |
| 9:30 PM | Arrive in Miami |
Learn more about it at miamitourcompany.com: