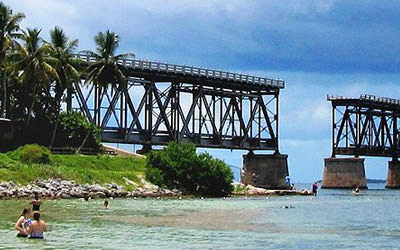 Whether you're looking to experience the excitement of Miami, the laid back atmosphere in the Keys, or a fun-filled day at Disney World, a Florida vacation has something to offer everyone.

There are so many things to see in Florida that sometimes it helps to have a sample itinerary based on what you want to do. The following travel itineraries are suggested trips designed by our Vacation Planners and can be used as a guide to creating your own trip. They can be purchased as is or modified to meet your needs.

Scroll down and view the sample itineraries below.


Destinations visited: Miami, Key West, Everglades
Duration: 4 Days/3 Nights
Price: $1,449 (Approximate)

View the complete 4-Day itinerary
---
Destinations visited: Miami, Key West, Orlando, Everglades
Duration: 8 Days/7 Nights
Price: $2,289 (Approximate)

View the complete 8-Day itinerary
---
Destinations visited: Anywhere in Florida
Duration: 1 Day
Price: $89 (Approximate)

View tours just for seniors